Equipment - Typical setup pictured
Every event includes DJ lights.
I use EV, QSC, and Behringer amplification.
EV, Behringer, and JBL speakers.
Shure and GTD wireless microphones.
I have made the switch to all digital music. I no longer offer Karaoke.
A variety of different mixer models - Primarily I use a Pioneer DDJ-SZ2 and Pioneer DDJ SX2, and light controllers.
Various manufacturers of lighting from LED and Lasers.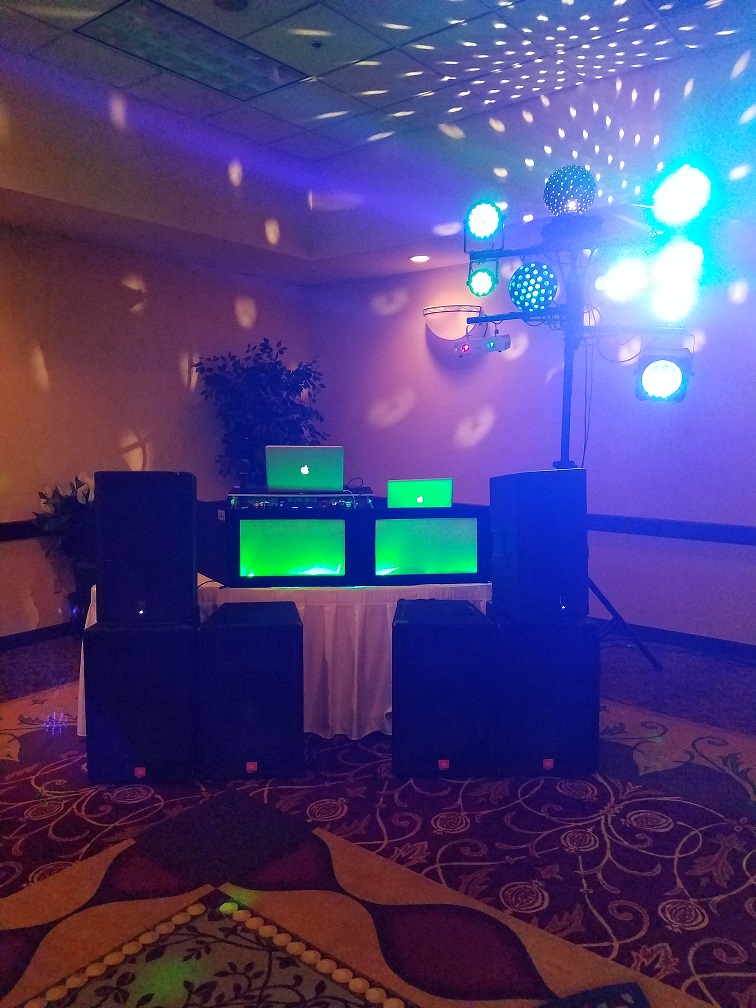 After 19 years I am officially retiring from my DJ service. I am no longer booking new events. All clients that are booked for the remaining of 2022 and those booked for 2023 will be my final "gigs". It is time for me to free up my weekends to spend more time with family and grandkids. Thank you to all whom I have been provided the opportunity to celebrate with you. It has been an honor. I have enjoyed all and it has been an honor to help make your specials days and events ones for all to enjoy.