Equipment - Typical setup pictured
I will update this a little in more detail (maybe) when I get some more time.
I use EV, QSC, and Behringer amplification.
EV, Behringer, and JBL speakers.
Shure and GTD wireless microphones.
I use a mixture of CD's and digital music - primarily digital. I no longer offer Karaoke.
A variety of different mixer models, CD changers, light controllers.
Various manufacturers of lighting from LED, Halogen and Lasers.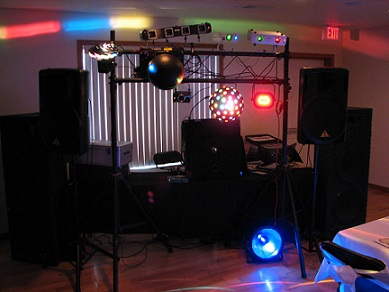 Update Your Event